Padmini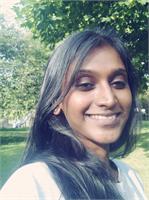 Padmini draws from many traditions of Hatha Yoga to build strength, flexibility and coordination on both sides of the body. She is a certified teacher of Sivananda Yoga Vedanta Centre in India. Her thoughtful instruction emphasises aligned integration of the body and mind helping students find physical, mental and emotional balance. She loves the authenticity found in simply moving and sweating. Padmini sees it as her responsibility to positively influence others' lives through Yoga - one Asana at a time.
Padmini instructs the following:
The most relaxing way to finish off your work week...This class blends elements of gentle movement, restorative Yoga, meditation and Yoga Nidra. The aim of this class is to ease tension and stress that builds up in our bodies and minds. Using various established techniques to help you arrive in a place of deep and alert relaxation.

Please arrive on time, before the listed start time.