Barbara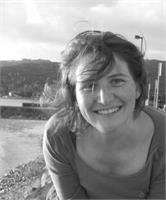 Barbara discovered yoga when she moved to Ireland from Italy in 2003 and the practice has been a relevant part of her life ever since.

She attended training with inspiring teachers in Ireland and India, where she completed a 10 day silent meditation course and experienced life in an ashram on the shores of river Ganges.
She is a qualified as a Hatha Yoga teacher and continues learning Yoga as a way of life and self development.

She focuses on creating a safe and welcoming space where her students can deepen their awareness of body, breath and Self and find more space and vitality on and off the mat. Her classes are intended for all levels and focus on a mindful flow of breath and movement, with great attention to alignment.
Barbara is currently not instructing any classes.