Alicia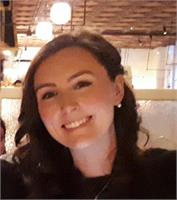 Working full time as a nurse brings its stresses, which led Alicia to a yoga class to try to "de-stress". From her first class she was hooked. She did a 200hour Hatha and mindfulness Teacher Training in The YogaHub where she fell in love with Yoga even more. Alicia enjoys bringing an aspect of mindfulness at the start of each of her classes, then moving into an asana flow, whilst connecting with her students and having some fun!
Alicia instructs the following:
Discover the benefits of this powerful style of yoga that is gentle yet empowering.

Whether you are looking to de-stress, energize, or find balance, restorative yoga can be an effective way to reach your goals for wellness.

Restorative yoga is a simple, safe, effective, non-invasive form of yoga that anybody can practice.

Suitable for beginners through to advanced yoga practitioners and yoga teachers.

Restorative yoga provides us with a gentle practice to help us relax, regenerate and renew. It complements any other forms of exercise we may be engaged in including any forms of yoga.