Helene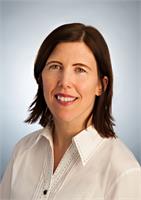 Helene holds a Master's degree in Food Science and Nutrition from the University of Dijon, France. She has been teaching Nutrition for two years and Anatomy and Physiology for nine years. She is passionate about empowering people to make the right food choices to lead healthful lives.
Teaching Anatomy and Physiology and Nutrition allows her to remain up to date with the latest research in these fields, and this informs both her practice and her teaching.
We have to eat at least three times a day and this should be an enjoyable experience, that also ensures we remain healthy. However, in the rush of life and at a time when we are confronted with many mixed messages about nutrition and health, this is not always the case.
Some small changes to our diet can make an incredible difference to our energy levels and help us to enjoy life to the full.
Contact details:
087 20 77 899
An hour long consultation costs €65
Helene is currently not instructing any classes.