Shubha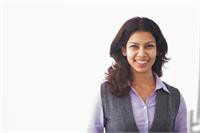 Coming from India, Shubha Naidu sees yoga as the way of life.
She has learned yoga from institutes affiliated by Yoga Alliance, USA. She is a qualified yoga instructor for adults and children. Having learnt yoga from Aayana Yoga Academy and a1000 Yoga Institute in Bangalore, she is gratified to share her knowledge of yoga.
Being a business woman, freelance writer and yoga instructor, all at the same time, she believes it is yoga that keeps her going strong.
Shubha did her training under the tutelage of highly experienced yoga practitioners and she brings forward their teachings in her classes.
She is currently teaching at different yoga spaces in Dublin. She conducts Vinyasa and Hatha yoga classes.
Shubha is currently not instructing any classes.