Marie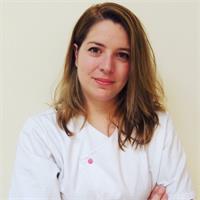 Marie studied osteopathy at IPEO school (now EO Paris), which is a university certified by the french health minister. During five years, she learnt all osteopathic practices such as soft tissue or cracking techniques.
After graduating Marie created and opened her own surgery in a health center in Paris where she worked with different sport associations and clubs but also in partnership with a midwife.
Cost:
€60 - per consultation
T
o contact Marie or arrange an appointment you can ring or email her at:
Phone number:
083 807 6833
Email: lefrancmarie.osteo@gmail.com
Facebook: www.facebook.com/osteodublin
Marie is currently not instructing any classes.