Niamh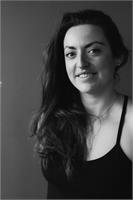 Niamh is an avid yogi. After two years traveling, working and practicing in New York and South America, Niamh has finally returned home to the Emerald Isle.
Niamh has an invested interest in Human Rights and Women's Rights. She is passionate about making the world a more peaceful place, and feels that yoga and meditation are important factors in achieving that goal.
She is excited to be part of the yoga community and is looking forward to getting to know everyone at Yoga Dublin!
Niamh is currently not instructing any classes.