Miriam Mc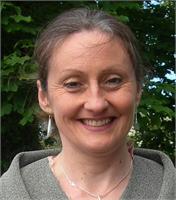 Miriam McDonald has over 10 years' experience in working with clients at an individual level.
She is a qualified Naturopath, Nutritionist and Coach and is member of the Canadian Association of Natural Nutritional Practitioners, The Irish Register of Herbalists and The Association for Coaching in Ireland.
Specialisms include stress management, anxiety, insomnia, energy and vitality, digestion and immunity. She uses a common sense approach, based on sound scientific research. Using a combination of nutritional advice, herbs and coaching support, she works with clients to help them be as healthy as they can and to enjoy life to the full.
Contact Miriam for prices and a consultation:
Miriam Mc is currently not instructing any classes.