Sinead P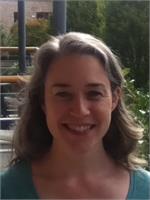 Sinead Prendergast is a qualified classically trained homeopath, Usui Reiki Master and Teacher and Kundalini Reiki Master and Teacher. She is also a qualified Shamanic Practitioner and has done training in Deep Listening and in systemic constellations, a form of family constellation therapy.
She is also a qualified CEASE therapist. CEASE stands for complete elimination of autistic spectrum expression and is used to treat not only autism but other chronic diseases caused by toxicity.
Sinead qualified as a pharmacist and owned her own pharmacy for five years.
She also has a degree in commerce, a masters in accountancy and qualified as a chartered accountant.
It was through her own illnesses and life challenges that Sinead came to holistic healing.
Homeopathy and Reiki are gentle yet powerful methods of healing which use the body's own healing power.
Homeopathy uses natural remedies to stimulate the body's immune system. It can be used during pregnancy and with very young children as well as people who are generally sensitive. It can be used all the way through to old age.
People commonly use homeopathy for stress, anxiety, depression, menstrual disorders, fatigue, headaches and a host of other conditions. It uses natural remedies in pill or liquid form.
Sinead P is currently not instructing any classes.