Kathryn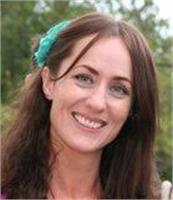 One-to-One Mindfulness classes with Kathryn O'Halloran
Mindfulness Trainer, MBSR/MBCT teacher, .b teacher, RGN
In our culture periods of stillness, silence, reflection and aloneness have been eliminated and because of that the stress level that everyone experiences is many, many times higher than that which has been habitual throughout human history.
The practice of meditation is something that has always been part of human societies and lives and particularly in modern culture we need to rediscover this ancient practice, just so we can fulfill our own biological an evolutionary destiny, just so we can be fully human. - (adapted from an interview with Reggie Ray - meditation teacher)
I will tailor these sessions to your personal needs and we can work together to address specific challenges.
About Kathryn: I am a qualified nurse with over 20 years' experience, both at home and abroad and have been practising yoga and meditation for over ten years. I have undergone formal training in Mindfulness Based Stress Reduction (MBSR) and Mindfulness Based Cognitive Therapy (MBCT) at the Centre for Mindfulness Research and Practice, Bangor University, Wales and have also completed Phase 4, the Teacher Development Intensive (TDI), in the training pathway to certification in Mindfulness Based Stress Reduction with the Centre for Mindfulness (CFM), University of Massachusetts Medical School, Worcester, Massachusetts.
Teaching mindfulness is something I feel very passionate about as I have experienced so many personal benefits from practising this way of living and I feel privileged to have witnessed many others as they realise they can live with more peace and happiness amidst the uncertain nurture of life.
Cost: €65 - per session
Website: http://mindfulway.ie/
Email: info@mindfulway.ie
Facebook: https://www.facebook.com/Mindfulway.ie
Kathryn is currently not instructing any classes.