Aisling M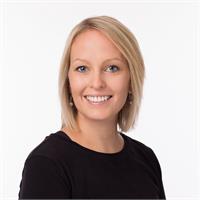 Aisling Milne has been practicing yoga for over 10 years. In 2010, she began her studies to become a yoga teacher with a 200hr programme in The Yoga Room, she is now a 500hr trained yoga teacher. Through her 200hr teacher training she met a teacher named Jodie Rufty, from Yoga Works who she was deeply inspired by.
After some research in to YogaWorks she applied to take their 300hr teacher training programme. She left her full time job as an anaesthetic nurse in Dublin and moved to New York. She studied there for two and a half years with some amazing teachers and completed the 300-hour teacher training in Yoga Works in 2012. The mentorship program allowed her to follow the lives of other yoga teachers and experience various teaching styles. While in New York she broadened her studies to encompass kids yoga, prenatal yoga, yoga for those with eating disorders and yoga for older adults. Her time in New York was a period of intense education, enthralling practice and utter exhilaration.
She returned home to Dublin in late 2013, went back to nursing and taught yoga on the side. In August 2016, she decided to teach yoga full time. Although she left her nursing job behind, she took so much experience with her. Thanks to her training as a nurse, she can bring an extra dimension to her yoga classes. She has an in-depth knowledge of anatomy and pays particular attention to alignment and protection from injury. For this reason, she believes yoga can be suitable for everyone.
Aisling M instructs the following: