Orla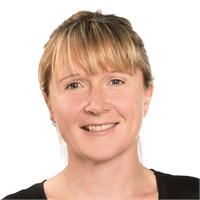 Orla has been practicing yoga for the past five years. Formerly an international runner, Orla was advised by a physical therapist to try yoga in order to alleviate tightness in the body. She was pleasantly surprised with the many benefits that a regular yoga practice has brought to her life.
Orla trained at The Yoga Room in 2013 and also completed a Kids Yoga Course in May of 2014.
Orla's classes are friendly and relaxed. She sets out enjoyable and beneficial sequences, seeking to marry careful alignment with a themed, flowing series. She likes her classes to be playful, all the while following a linear flow with the early poses preceding the more challenging peak poses.
Orla is a former English teacher and loves to bring little verses or quotations into the yoga space. She likes to teach to a backdrop of meditative music and enjoys the relaxation that both can bring.
--
"I'm really enjoying being part of the Yoga Dublin team. Between the connection with other yogis and the wave of energy I am riding on, I feel very lucky that this is my job"
Orla

Orla is currently not instructing any classes.