Dorcas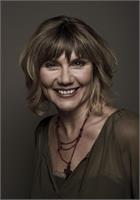 Following on from a career working as a nutritional consultant and healthy cookery teacher, Dorcas Barry became fascinated by the significant role that patterns of thinking and emotional health can play alongside food and diet in health and happiness.

She duly added training as a Meditation Coach to her qualifications in food and nutrition, and now carries out corporate workshops on meditation, relaxation, and positive mental health habits, alongside alongside healthy eating events.

Dorcas believes that developing healthy habits for the mind as well as the body is the key to creating truly sustainable health along with a happier and more fulfilling experience in day to day work and play.
Dorcas is currently not instructing any classes.