Sandra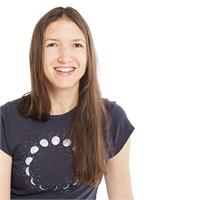 Sandra is a gifted healer and teacher, passionate about helping others to heal and to improve their lives. Sandra's approachable, friendly nature helps clients to be at ease, helping to enhance their healing session. Her aim is to give back some of her knowledge and learning through the courses that she teaches and to help others to heal through Reiki and Angelic Core Healing. "I'm blessed to be able to walk this path and to help others on their journey."
Sandra is a member of the Reiki Federation of Ireland and a certified Reiki Practitioner and Teacher. Sandra is also a certified Angelic Core Healer.
To learn more about her story and the healing services that Sandra offers, log onto her website or call to discuss your needs.
Web: www.angelicbodies.ie
Phone: 087 9966772
Email: sandra@angelicbodies.ie
For daily inspiration follow Sandra on Facebook: facebook.com/sandra.rea
Sandra is currently not instructing any classes.