Grace O'R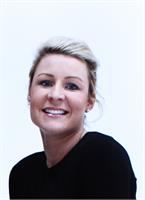 Grace has a degree in Sports and Exercise Science and is qualified in Pilates Mat Level 1.
She competes regularly in the High jump on the National and International circuit. Grace was introduced to Pilates when diagnosed with a back injury from sports. This she knew she had to change something about her lifestyle and bring in more to her own training. This is when she attempted a Pilates class and miracles happened!
Graces classes focuses on the mind-muscle connection, recruiting the necessary muscles and maintaining good form throughout the classes.
Graces focus in Pilates in sport and has a range of athlete clients including horses riders, golfers, GAA and Rugby players.
Grace O'R is currently not instructing any classes.