Alison H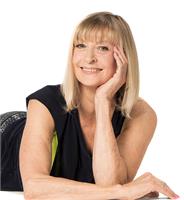 Alison, an experienced teacher for many years started her love for fitness during her school-days, taking part in All Ireland athletic finals. After studying health and fitness in Bedfordshire UK , her first job was to overview the exercise regimes' of clients in Henlow Grange Heath Farm, now part of the Champneys group, U.K., following on to teach in Johannesburg South Africa, then returning to Ireland work in Slenderhealth, Stillorgan.
She became a Yoga teacher after being introduced to yoga by one of Ireland's leading Yoga teachers Orla Punch and has had instruction from international yoga guru David Swensen.
Alison qualified in PPI (Pilates Performance Ireland) Mat Pilates/International Balanced Body and has built on this knowledge with First Generation Pilates Elder, Mary Bowen who was a friend and pupil of Joseph Pilates.
Upgrading workshops in:
PPI Pilates for Pre/Post Pregnancy
PPI Flexion Pathologies
PPI Pilates for Children
She has taken further workshops in Somatic Movement with Somatic Educator, Lisa Petersen.
Alison is known for her accessible and welcoming approach to fitness, creating an environment where pupils learn their exercise principles correctly with enjoyment and fun.
Alison H instructs the following:
Suitable for beginners and for those with some yoga experience




Gentle Pilates is a perfect class for those who prefer a Pilates with a gentler pace. This class is for everyone including those who are slightly in more mature in years allowing more time to focus on improving body balance and strength.

Price:

€12 drop-in rate/ 6 classes €60
Incl. in Intro Offer/ Monthly Membership

**Wednesdays Gentle Pilates class is moving to Tuesdays from the first week in September - the first Tuesday class will be on Tuesday, 7th September.




For those who have attended Pilates level 1 or 1-2 for a while (at least 15 classes), not for beginners.

Not suitable if pregnant. If you have a regular yoga practice at Yoga Dublin and want to continue attending non ­prenatal class only some teachers permit students to attend when pregnant so please notify us when booking to check with the teacher.