Suzanne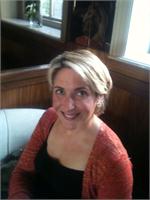 Suzanne is a STOTT trained Pilates Instructor, and had been teaching mat beginner/intermediate and advanced Pilates in Dublin since 2008. In 2010 Suzanne qualified with a BSs in Physical Therapy and Sports Massage and has also trained and worked as a Personal Trainer.
Suzanne applies her knowledge when teaching to ensure her clients attain the postural benefits of Pilates, improving flexibility, tone and core strength. Her classes are suitable to all levels of ability and fitness.
Suzanne is currently not instructing any classes.