Rita-Anne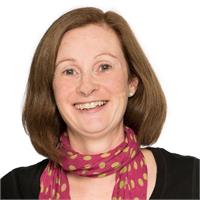 Rita-Anne Keyes is a Naturopath, Herbalist, Holistic Massage Therapist, Cancer Care Massage Therapist and also offers Food Intolerance testing. She uses natural remedies, including plants, to help bring about healing or to prevent illness. These remedies are provided with lifestyle and nutritional advice, tailored to the individual.
Rita-Anne also combines holistic massage with naturopathic treatment in her Rejuvenation Package and De-Stress Package.
Contact and Pricing Details
Contact Rita-Anne with queries or for a consultation:
Phone: 086 8582011
Email: dandelionhealth@gmail.com
Website: www.dandelionhealth.ie
Facebook: www.facebook.com/DandelionHealth
Rita-Anne qualified with the College of Naturopathic Medicine and the Holistic Healing Centre. She is a member of the Irish Register of Herbalists, the Irish Naturopaths Association and the Irish Massage Therapists Association.
Rita-Anne is currently not instructing any classes.