Clodagh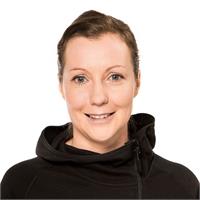 Clodagh is a registered reflexologist and member of the National Register of Reflexologists Ireland (NRRI). She trained at the Irish School of Herbal Medicine in Portlaoise, where she also qualified in Herbal Medicine, with an interest in iridology and naturopathy, gaining a Licentiate to Practice as a Master Medical Herbalist.
Clodagh is also a health writer and has written extensively about holistic health for the Irish Times and Metro Herald newspapers, among other publications including the NRRI magazine Reflexions. She is also a columnist for online magazine, InHarmonyWithNature where she writes about Herbal Medicine.
Reflexology is a holistic therapy which views the two feet as a map of the body's organs and systems. Using a specific massage technique of the various energy zones in the feet, and along with dietary and lifestyle guidance, reflexology can induce a deep state of relaxation helping the body to breathe and realign itself.

Reflexology can promote the healing of many conditions including bowel disorders, skin complaints, migraines, hormonal imbalances and stress. The treatment can foster a sense of mind, body, spirit integration and a feeling of wellness and wholeness.
Clodagh now joins Yoga Dublin Studios offering hour-long treatment sessions and looks forward to meeting you here.
Clodagh is currently not instructing any classes.