Lorna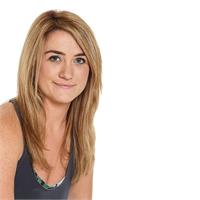 Lorna has been practicing yoga and Pilates since 2012 when she started working at Yoga Dublin.
Returning to Ireland in 2012 after working in fast-paced Dubai she was in search of something new, which landed her at Yoga Dublin. Lorna's past experience in customer relations roles and background in marketing provided her with the skills to grow in this new environment.
When Lorna is not working behind the scenes at Yoga Dublin she loves to travel and managed to reach the summit of Mt. Kilimanjaro on her latest trip to Africa!

Lorna is always on hand to make sure things run smoothly at Yoga Dublin so if you have any feedback or suggestions for her or any of the team don't hesitate to get in touch – info@yogadublin.com
Lorna is currently not instructing any classes.