Aisling OT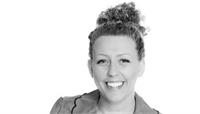 Aisling believes that yoga really is for everyone, and brings this conviction to her classes with a light-hearted approach and strong commitment to ensuring each student gets the most from their time on the mat, no matter what their ability.
Through proper alignment principles and encouraging students to find their own way into poses, Aisling's classes are challenging, satisfying and bring together elements from many different disciplines.
Aisling is a yoga teacher, Pilates instructor and Somatic Movement Student
Aisling OT instructs the following:
Monday is in the rearview mirror and Friday is just ahead of you. Help yourself along to the weekend with this new mixed level class with Aisling.

Everyone welcome – modifications will be offered for a variety of levels.