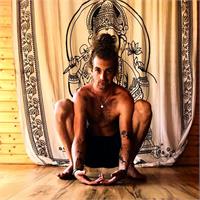 Brian is a yoga and breath-work teacher based in Dublin. He took his teacher training in Goa, India, studying extensively the lineages of Hatha, Vinyasa, Ashtanga, Iyengar and Therapeutic yoga. His yoga classes are breath focused and based on alignment and conscious movement, while also encouraging students to intuitively explore the uniqueness of their own bodies and practice, focusing on the sensations not the shapes. He also teaches breathwork classes, where the focus is on developing a deeper relationship to the breath and connecting to its natural power as a tool for healing, transformation and relaxation. Brian believes that by consciously and compassionately connecting with the body and breath, they can begin to act as an anchor into the present, creating greater clarity and awareness, and allowing access to a simpler flow of life.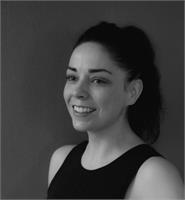 Sam is lover of movement. She's a yoga teacher, a rock climber, a cyclist and a gymnastics enthusiast. Her lifestyle supports energy, balance and grounding, she incorporates these elements into her Vinyasa Ashtanga Restorative and Yin classes.
She is genuine, approachable and inspired by her love of movement.
Her classes are challenging, dynamic and showcase her high energy but also explores restoring and meditation.
In 2014 Sam completed her 200hr Yoga teacher training certification from Yandara in Mexico. She has continued to add to this with courses and workshops in a variety of a Yoga styles. Also completing advanced Anatomy teacher training. She has an 11 year yoga practice and believe that yoga is a journey not a destination.